It's Friday again and time to get ready for another weekend. Have you had a good week?
The 5 for Friday post is a place for me to share all those random things I come across that I really want to share but haven't had time to before now. So this week we have some crochet progress, a new quilt book and a chocolate dinosaur because let's face it, you can never have too many chocolate dinosaurs, right?!
1. For the Chocolate Lovers
Who could go past this chocolate dinosaur!? You can buy a mould to create all the pieces then build your own. Find more info here.
2. For the Crafty Bloggers
I love my blog theme, Foodie Pro, but this new theme over on Studiopress caught my eye this week. It is called Brunch Pro and is actually created by the same folks who made Foodie Pro. It features beautiful large images and a really clean feel. Check it out here.
For the non-bloggers, a blog theme is the coding that makes a website look pretty and function well so you can read easily.
3. For the Quilters
If you missed out on my recent PDF pattern in the Christmas in July bundle, I have just made it available on Gumroad so you can still buy your copy in time to sew one up for Christmas. It is called the Hopscotch Table Runner.
Buy your copy now
4. For the Crochet Lovers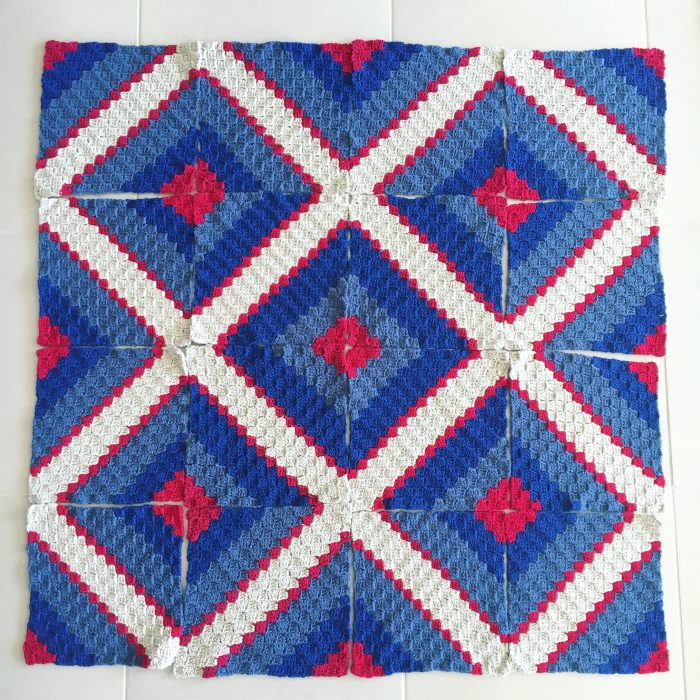 I'm so excited to have finished all my C2C squares. Now I just have to join them into a blanket. I'm a little outside the 30-day challenge time but I'm determined to finish. In fact, the next 30-day challenge is almost finished and a new one will start in early August – go on the waitlist to find out when it opens again here. Or check out more patterns for crochet blankets and throws here.
5. For the Book Lovers

This gorgeous new book, A Piece of Cake, is by the lovely Peta Peace, a fellow crafty blogger. I can't wait to get a copy and try out her patterns for layer cakes. Get a sneak peek over on her blog, She Quilts a Lot.