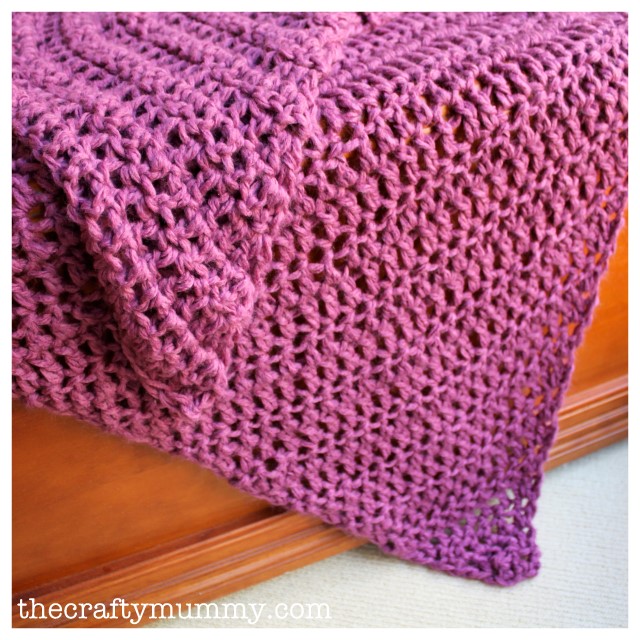 Some projects seem to be finished much quicker than others and this beginner crochet shawl has been so quick!
I started this crochet shawl only last week after writing about projects I wanted to make for next Winter, and here's the finished product. It beautiful, soft and snuggly – I love it! Maybe we'll get another cold snap so I can use it before we really get into Spring.
I used this free pattern with Moda Vera Shiver yarn in a lovely plum colour from Spotlight.  I used a size 15 hook. As I explained in my previous post, the pattern says to do single crochet but I did trebles. The pattern is just rows of the same stitch with an extra stitch at the ends of each row to gradually create a big triangle. My finished shawl has 86 stitches in the last row, and I didn't do the final edging in the pattern.
I would definitely recommend this pattern for a beginner so if you want to get started check out my tips and tutorials for beginners.
Shop for soft chunky yarn here.