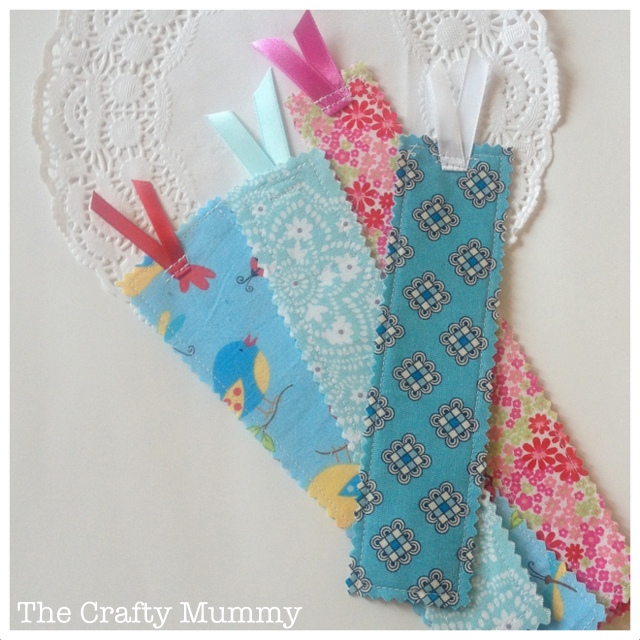 Do you have lots of fabric scraps? Me too! I have scraps from cutting pencil cases and coin purses for my Shop, plus I have scraps of the interfacing I use in the pencil cases. But recently I had an "A-ha" moment: all those scraps could combine to become bookmarks for the crafty stall at Creative Craft Retreat in a couple of weeks. So here's how I made my Fabric Scrap Bookmarks.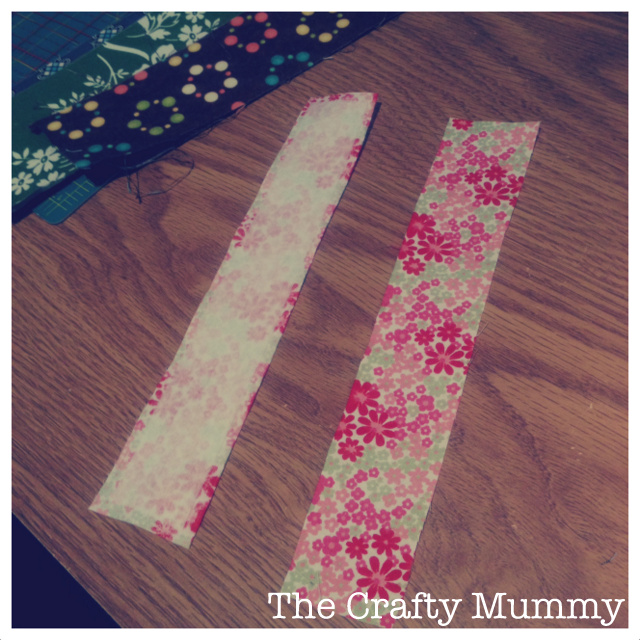 I started by cutting all my scraps into strips – two matching strips of each fabric. I didn't measure them. I just used a rotary cutter and cutting mat to keep them approximately square. They are around 1-2 inches or 3-5cm wide and around 6-9 inches or 15-23cm long.
Shop for rotary cutter & mat here
Next I ironed some interfacing onto the back of one of each pair of fabric then laid the two pieces together with wrong side together.
Shop for iron-on interfacing here
Next, sew around the sides about 1/4″ or 5mm in from the edge.
Lastly, trim the edges with pinking shears and add a "V" of ribbon for prettiness!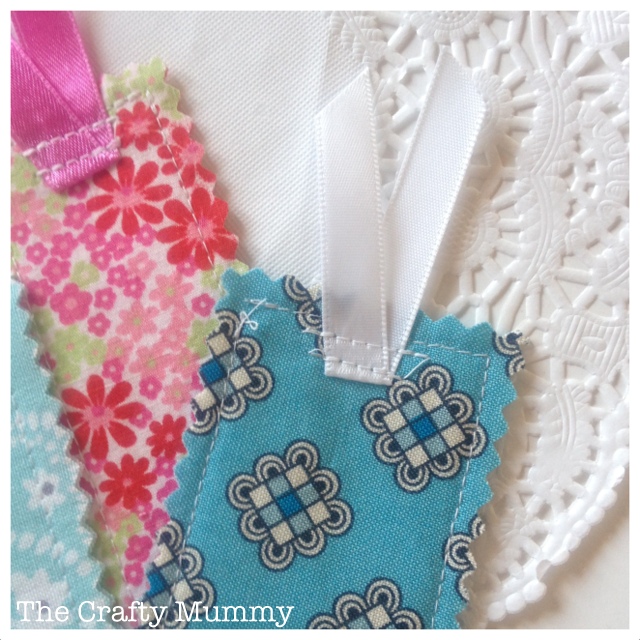 Alternative: You could put right sides together then turn them through if you wanted to. In this case, leave one end open for turning when you stitch, then iron and stitch the opening closed once you have turned through. Don't use pinking shears on the edges, but you can still add the ribbon.