UPDATE: Craftsy is now known as Bluprint and they have recently announced that they will be shutting down their website in the coming months. I have included links to them in many of my posts over the years so it will take me some time to update them with alternatives. As a general alternative, I would suggest looking at CreativeBug and Skillshare for crafty classes.
One of the new things I am enjoying this year is the free Block of the Month quilting class over at Craftsy. I have been loving creating the blocks bit by bit, and I had planned to share the April block with you this week but somehow the week got away from me! Look out for it next week though.
In the meantime, I thought I'd share some of the new Craftsy classes they have listed over there recently. Each class includes full instructions and videos to actually see how to do things. There are message boards to chat to other students and you can share photos of your creations too. It really is a growing community. There are classes over there in lots of crafts – sewing, crochet, knitting, cake decorating, cooking, jewellery, embroidery, even spinning and weaving. These are some of the recent additions to the quilting classes. (Click on each picture if you'd like to read more.)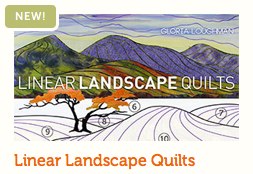 If you're keen to sign up for a class, today is a great day to do it. There are special discounts just for Mother's Day weekend. The beauty of an online class is that you don't have to start it straight away so you can buy a little gift for yourself and save it for when you have some time to quilt. (Click on the picture below to check out the discounted classes.)
Note: the Mother's Day sale prices finish at Midnight MDT Monday May 13th 2013
Disclosure: There are Affiliate links within this post.