2013 was a year for me to start some new patchwork and quilting projects. I was keen to do some slow projects that would give me the enjoyment of piecing every month without the pressure of expecting a finished quilt. With that in mind I signed up to take a free Craftsy class to make a block each month. I liked the idea that some of the blocks would also teach me some new techniques and the videos are a great visual way of learning for me.
When the girls over at And Sew We Craft decided to do a Block of the Month quilt too, that fitted in perfectly. We each chose two blocks from the Modern Blocks book and then we have taken turns to share the tutorials and the blocks. It is so interesting to see how different the blocks look in different fabrics!
Best of all I have been able to use some of the skills I learnt in the first BOM (Block of the Month) to make the blocks in the ModernQAL (Modern Quilt Along). It has been fun.
The Craftsy class is all but finished. There is one more block in the class that I have decided to switch out. I'm not a huge fan of applique flower baskets and I like the other geometric blocks so I will look at how I can join them into a quilt top without that block in the coming weeks.
The ModernQAL has a few blocks left in the New Year. In fact I have the January block all ready to share in the next couple of days so look out for that post soon.
Modern Blocks Quilt Along
Spool – with full tutorial
Next block coming very soon!
Craftsy Free Block of the Month 2013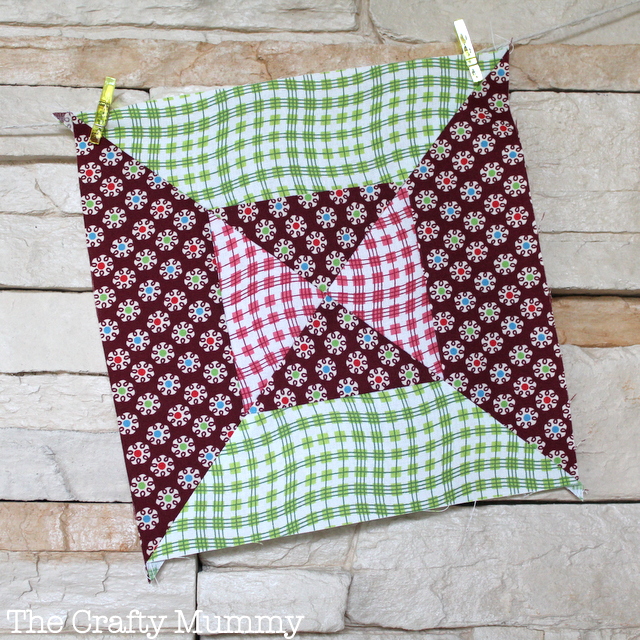 For more Craftsy classes  – including the free one I am doing – click the button below: (Affiliate Link)
Craftsy just released their 2014 Block of the Month – find it here: