Every time I want to crochet a new pattern lately I need to look up the stitches again! I seem to only remember the basics and even those I sometimes need to check myself when I'm confused between U.K. and U.S. terminology.
When a lovely reader asked about how to do triple crochet in the comments of my flower garland tutorial, I decided it was time to create my own tutorial – and hopefully, cement it in my brain at the same time!

Tip: Triple crochet is a super tall stitch so when you are doing it in rows – in a blanket, for example – you need to use four chain stitches for the turning at the end of each row.
I call this stitch "triple crochet" and I believe this is the U.S. term for it. I found a blog post from another blogger saying this was called "double crochet" in U.K. terms. (Please let me know if I have this wrong, dear readers, I find the whole U.S. vs U.K. crochet terms so confusing!)
Step-by-Step Triple Crochet Tutorial
1. Yarn over your hook twice.
2. Insert the hook into the next stitch space.
3. Yarn over once and pull through so that you have 4 loops on your hook.
4. Yarn over once and pull through two loops – you'll be left with three loops on your hook.
5. Yarn over and pull through two loops – you'll have two loops left on the hook.
6. Yarn over and pull through the last two loops. You should have one loop left on your hook ready to start the next stitch.
A whole row will look something like this:
You could use this stitch in a simple blanket like my Rainbow Blanket, or alternate it with other stitches to create taller rows among shorter stitch rows.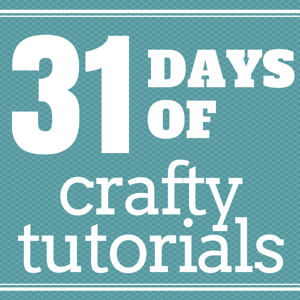 More Crochet Tutorials